Dear friends and supporters of SMD School near and far: We'd like to send you all a heartfelt Tashi Delek and a brief update on our situation at SMD in Kathmandu. We're all fine at this stage.
We closed SMD School to outsiders over two weeks ago and everyone coming inside (including nuns, monks, other day scholars and staff) have had their temperature taken and have been cleaning their hands with sanitizer upon entry.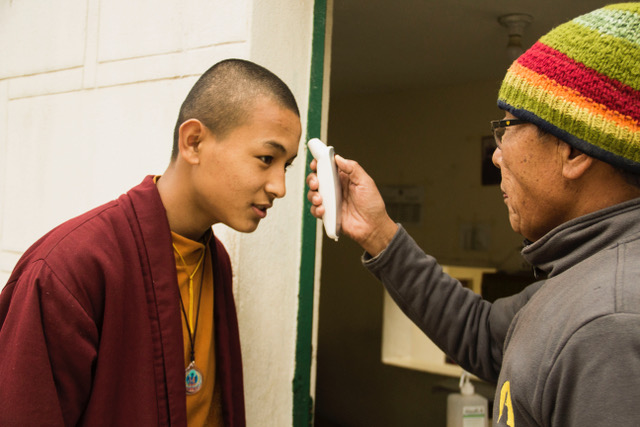 The last 'preponed' final exams of this year's school term were today. From March 22 to April 31, the school is closed: this is provisional and very much depends on the bigger picture. We are sending as many kids as possible home or to relatives at the end of today. All the 40 school monks who attend SMD school will move into our school hostel as will the monks who normally supervise them in the monastery. At SMD, they will have space to play and will be 'safer' (speaking in terms of the virus).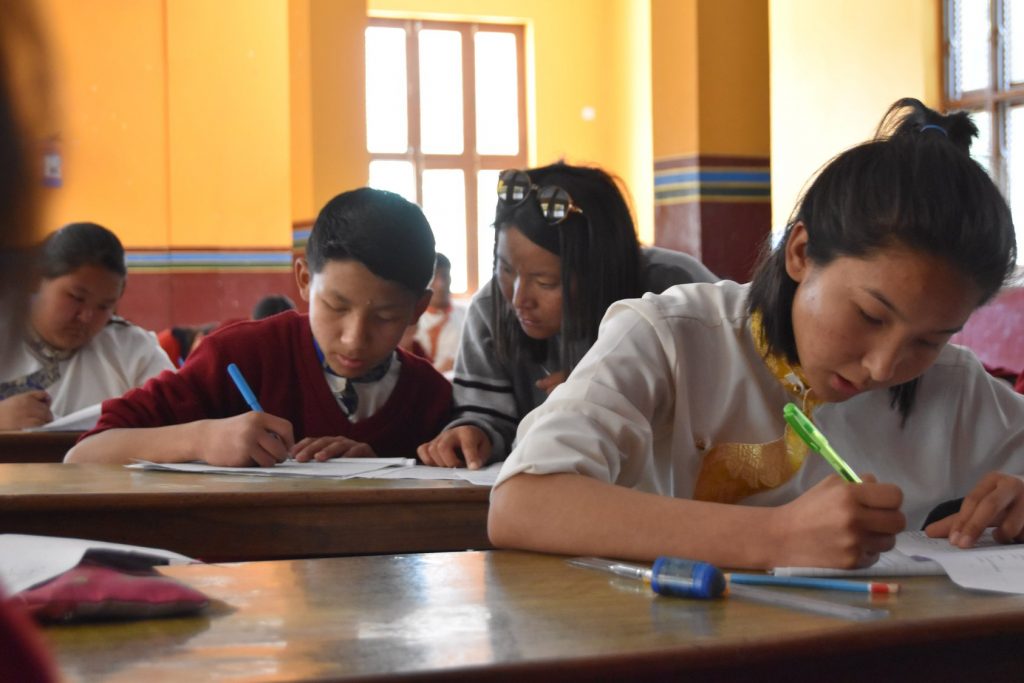 All six of our high-school scholarship students oversees (Japan, Switzerland and Norway) are staying put. They are safer outside Nepal (Kathmandu is densely populated, not prepared for an outbreak, and a large proportion of Kathmandu residents have no access to soap and clean water). During this challenging time, it has been heartening to hear that our alumni near and far are sending messages of support and prayer to us and the world.
The economic impact of Covid-19 is already hitting us—costs for manufactured goods have risen sharply as everything is imported, and we already lost some student sponsors this week.
For a summary on the situation in Nepal, please read the March 23, 2020 article by the Kathmandu Post, "The Covid-19 outbreak so far and how Nepal can prepare for the worst."
Sending you thoughts of peace, love, and strength in this challenging time,
Shirley Blair
Director & Fundraiser
Shree Mangal Dvip Boarding School for Himalayan Children