On November 20th, SMD School held a grand celebration to commemorate 30 years of free education for Himalayan Children in the presence of the founder, the Very Venerable Khenchen Thrangu Rinpoche, the Khenpos and Lamas of Thrangu Monastery, and many SMD alumni. Some of them shared their life journey and expressed with gratitude the important role that the free education provided by SMD school has played in their lives.
In the morning, the general secretary, the former school principals, the present school principal Acharya Wangchuk Tenzin, and the school director Shirley Blair, were offered gifts with certificates from Thrangu Rinpoche. The teachers and support staff who have completed 10 years at SMD were also given certificates and a gift as a 'token of love' for their dedication. After that, all the alumni of SMD received blessings from Thrangu Rinpoche along with a locket as a gift.
One of our alumni expressed, "I definitely feel proud to celebrate the 30th anniversary of SMD School. It was like a reunion day for me because I got to meet all my old friends and classmates. The highlight of the morning program was the anniversary speech given by Thrangu Rinpoche, who founded our school 30 years ago."
Watch highlights from Thrangu Rinpoche's anniversary address to SMD students:
In the afternoon, current and former SMD students performed an impressively choreographed cultural show for the guests, including a striking drama based on the history of the Boudhanath Stupa. In-between the cultural program and to everyone's delight, Thrangu Rinpoche performed a cake-cutting ceremony in honour of the anniversary!
Alum Pema Nurbu (class 2003) says, "First of all, let me wish all the readers a Happy 30th Anniversary! I personally have had a great time, not just during the celebration day, but during all the years at SMD. I think this is the time to look back, celebrate all our achievements and get inspired and motivated to do better for the next 100 years. With this opportunity given, I would like to offer my gratitude to V.V. Khenchen Thrangu Rinpoche, the Thrangu family, and all our sponsors and donors for providing free education to Himalayan Children. It is because of you, that these 30 years have been possible! Please continue your love, compassion and support—this is what we need and it is also what the world needs right now."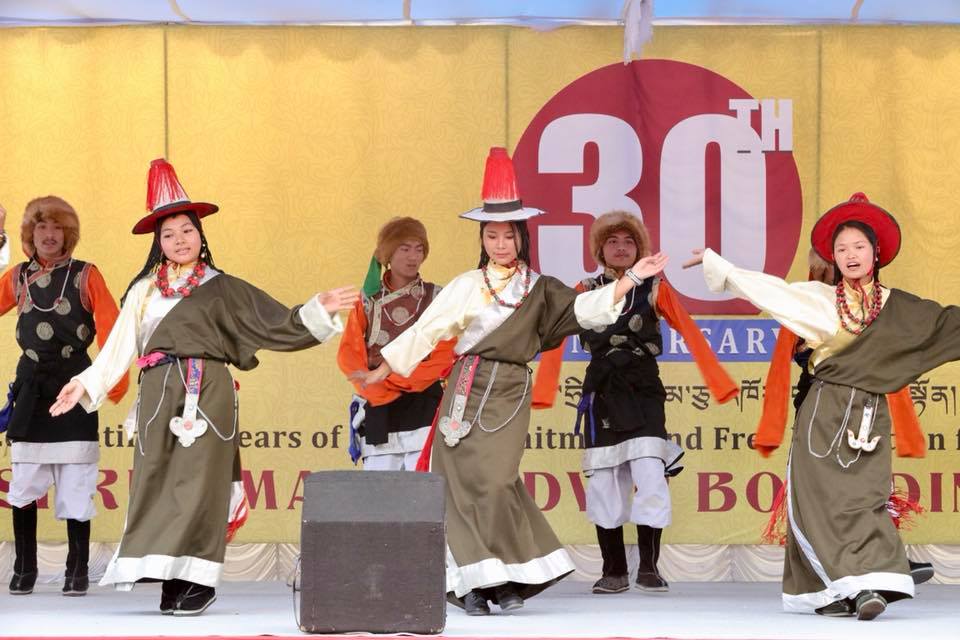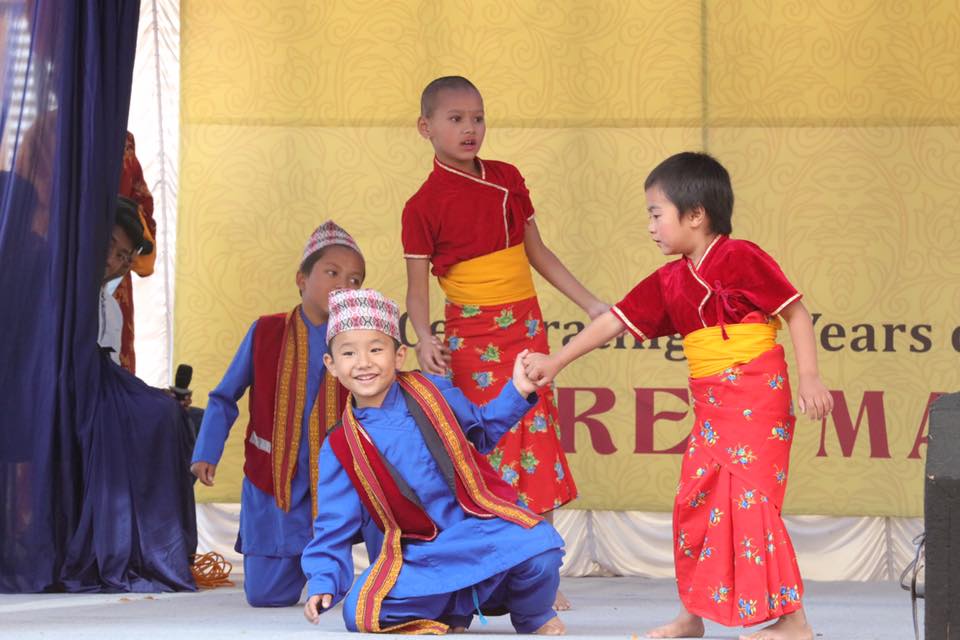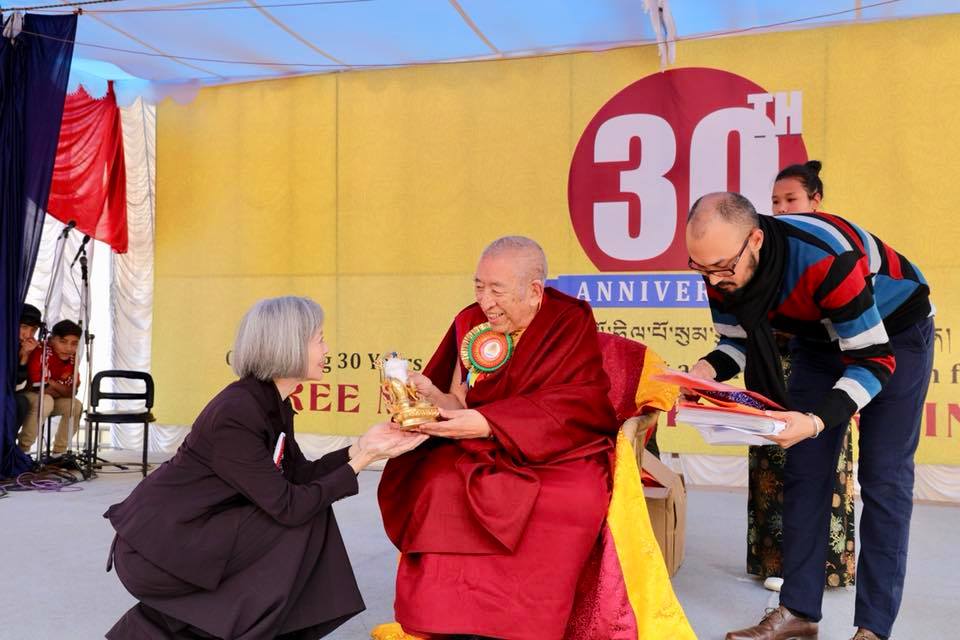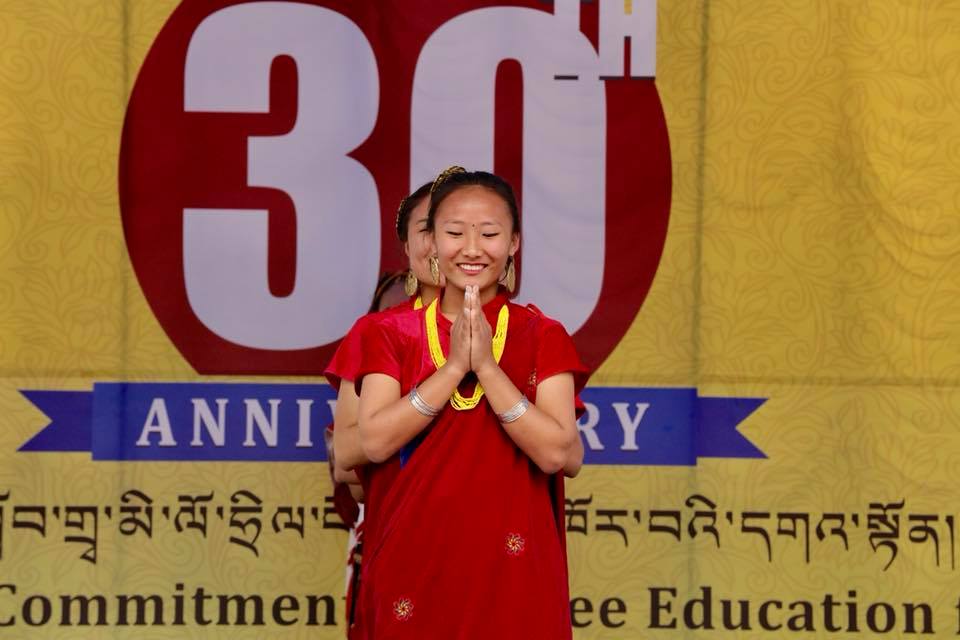 Photos by K. Jangchup.