SMD School alumna, Choden Yangchen Lama, worked with Dr. Gosia Trubshaw to reopen the clinic in Choden's home village of Nar in the District of Manang. Following is a report of Dr. Gosia and a short film that exemplifies the background of the Himalayan Children at SMD School.
***
MEDyARTE Charity has recently reopened Thrangu Rinpoche's Nar Satek Monastery Clinic which will serve the population of Nar and Phu villages, which are among the highest villages in Nepal. There are around 700 permanent residents, 1500 tourists, and twice as many porters and guides visiting the area each year who will be able to benefit from this facility free of charge. Until now, any sick villager had to travel three days on foot to see a doctor and for many this was not feasible.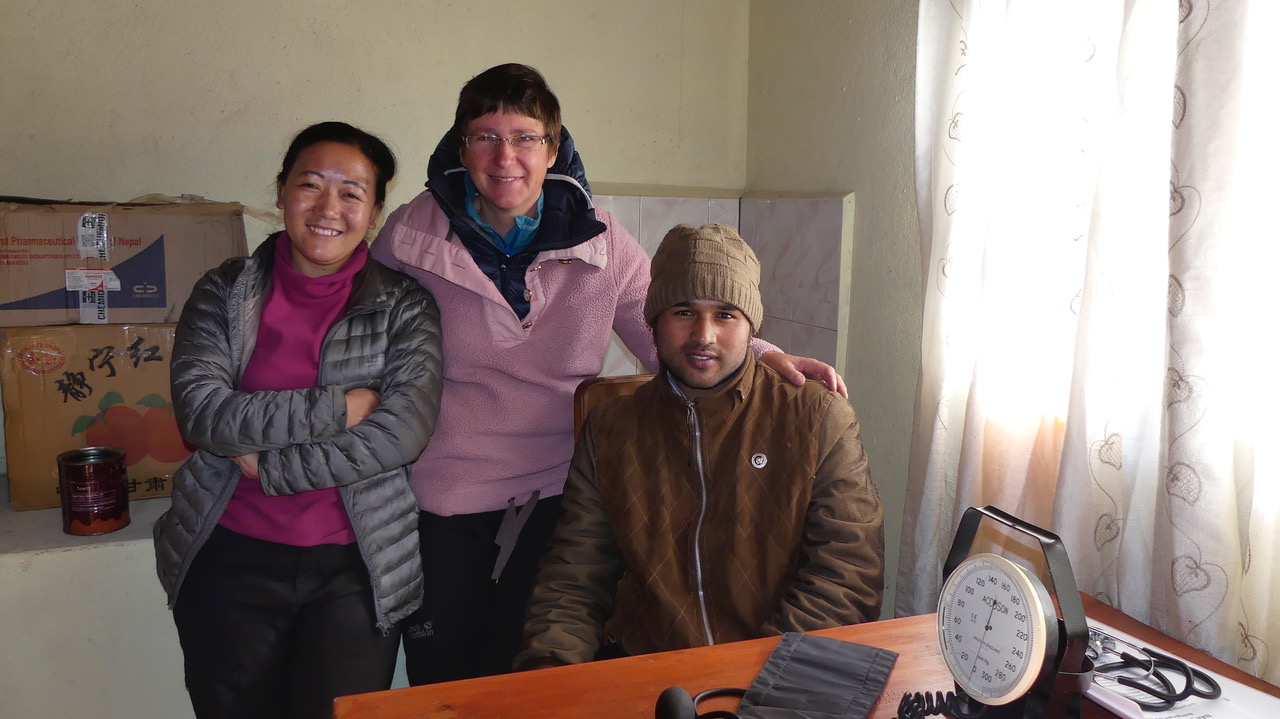 The whole undertaking was a complex process, which took around two years to complete. It included gaining official permits from the local government, drawing up an agreement with the Monastery itself, working out medication and equipment requirements, and employing a Health Assistant who will permanently reside in the Nar Phedi Monastery to provide 24 hour care throughout the entire year. Finally, medication and equipment purchased in Kathmandu had to be transported to the clinic over the period of three days in a jeep and then two more days on donkeys using perilous trails.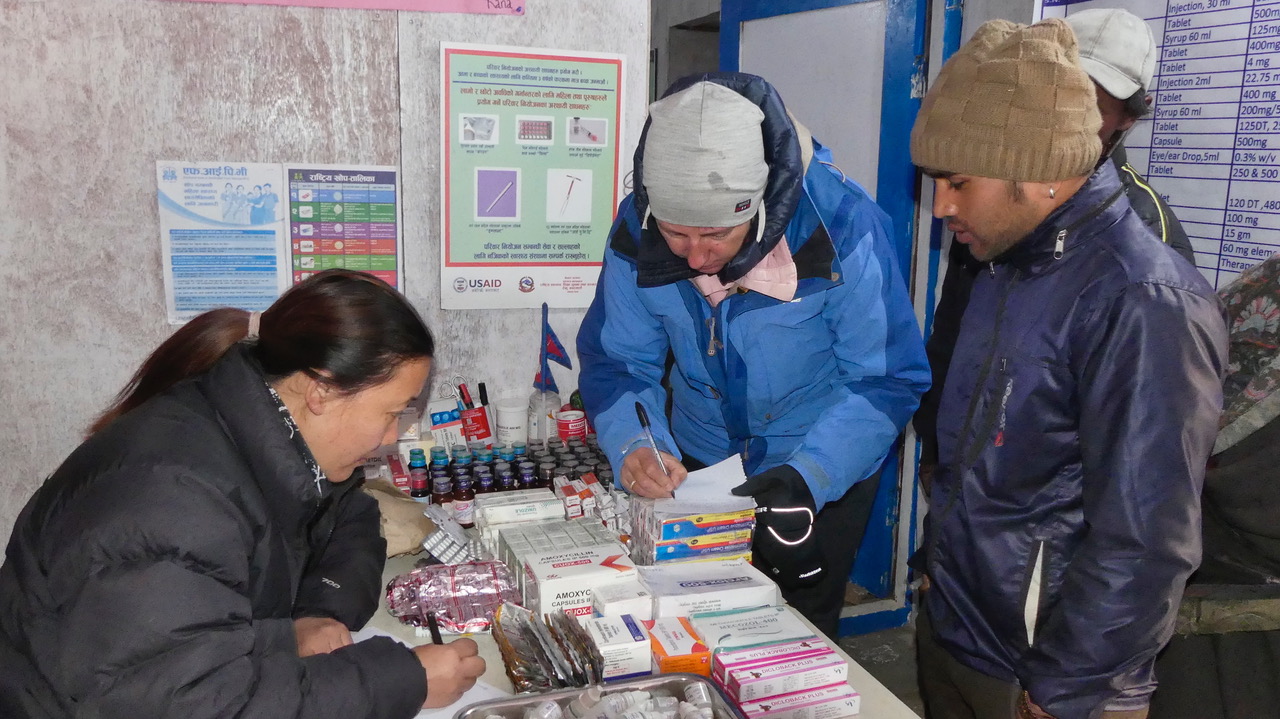 Choden Yangchen Lama, Health Assistant and graduate of Thrangu Rinpoche's SMD School for Himalayan children in Kathmandu, has been instrumental in all the arrangements. Her ability to plan, organize and coordinate has been extraordinary. As a Founder of MEDyARTE, I have been deeply impressed with her performance. I have no doubt that her education at Thrangu Rinpoche's school has been instrumental in creating a strong base for her current successful voluntary work.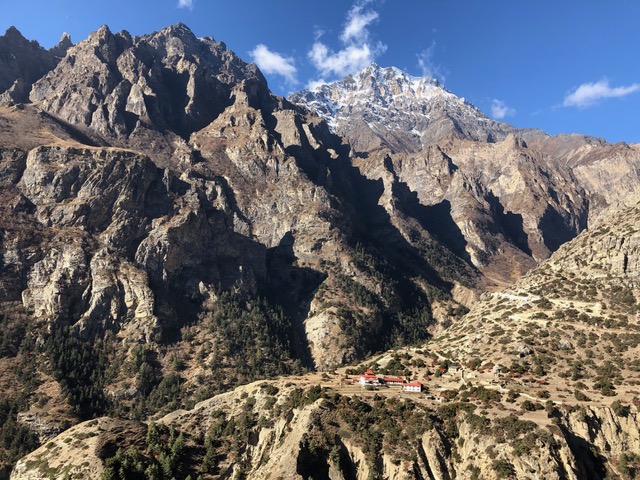 The task of setting up the Nar Satek Thrangu Shenphen Clinic in the Nar Phu valley is not complete however. We hope to not only provide ongoing medical care and free medication for years to come, but also address more specific health issues which became apparent following an assessment of the population's needs. For example, we hope to eradicate gastritis, introduce dental care, and plan for overall prevention of disease. Any contribution to achieve these goals would be greatly appreciated.

Dr. Gosia Trubshaw