Online & Village Classes in full Swing
Our SMD School campus continues to be closed but our students (all but 11 who are too remote) have been able to still access education, either online or in the village classes in the mountains.
SMD alumna Tsewang Dolma Lama immediately returned to Ripchet when she heard the children were begging for classes like we have been running in other villages, where SMDers have stepped up to help younger ones.
SMD alumna's Karma Nangsal and Youden Lhamo have been teaching in Samagaon, Nubri. Karma and Youden Lhamo are actually studying to become Health Assistants but their own studies were paused… so when they saw that nobody was teaching the children in Samagaon, they took the initiative themsleves to start teaching.
In Nar, a village that lies at 14,000 feet (~4,000 m) in the district of Manang, Lama Karma Khamsum and Tsering Gyaltsen (one of our SMD teachers) organized 100 children (28 SMDers) into classes in the government school which was not operating. As the cold descends from the mountains, the Narpas retreat to lower ground, to winter shelters in different villages. Tsering Gyaltsen is doing his best to help kids continue their learning wherever they are…. In the lower villages, many are now able to access the internet via smart phones to receive online classes from our SMD teachers…despite having poor network connection and electricity issues, students are still managing to take online classes in their villages. Big thanks to our Academic Head, Munu Rana, and our Senior students who are working hard to also dispatch books.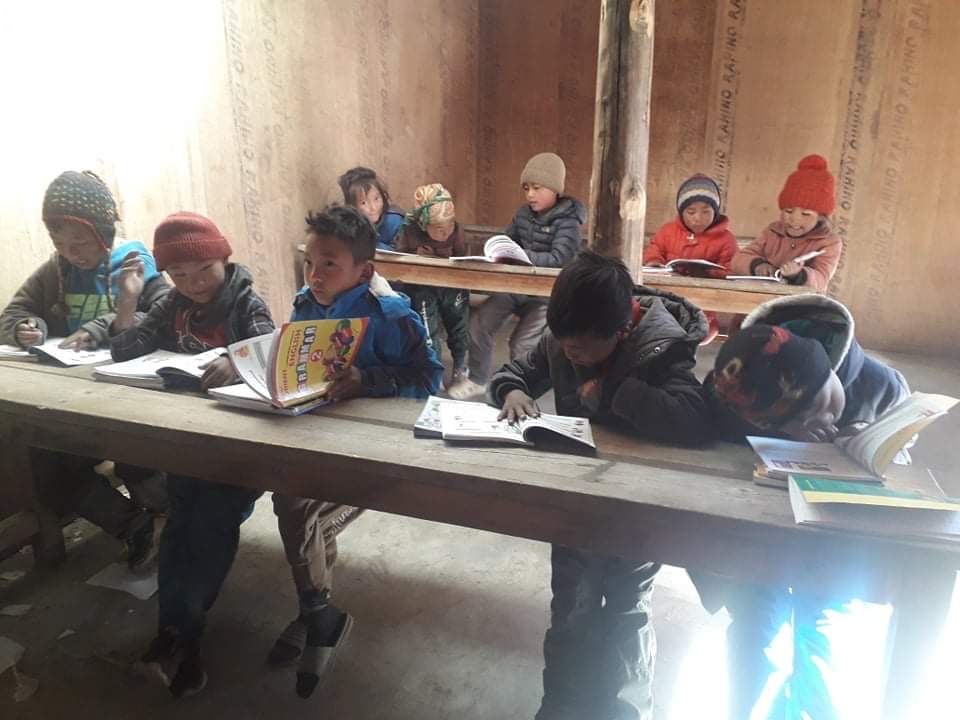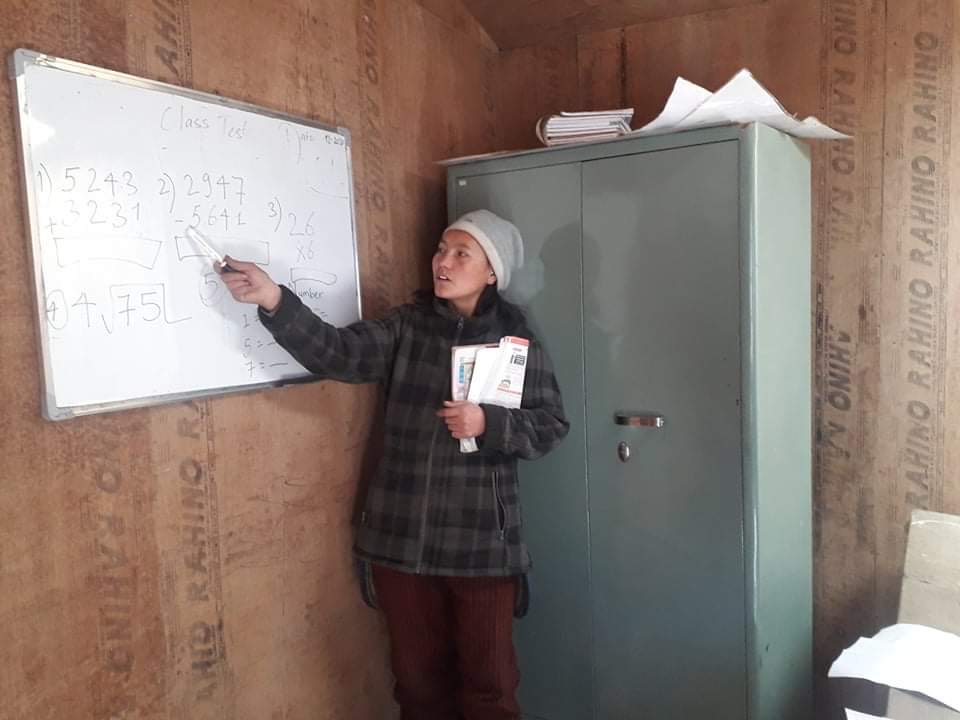 Thrangu Rinpoche's 88th Birthday
Celebrations were held at SMD and at all the Thrangu monasteries and retreat centres in Nepal, India, Bhutan, Canada, the US, the UK and Germany. Celebrations were also held in the mountains of Nepal. In Nar, Manang, there were games, traditional song and dance, and there was even a birthday cake! Rinpoche is at his monastery at Namo Buddha, a couple of hours drive from our main SMD School campus in Boudha, Kathmandu. With COVID-19 restrictions continuing, he is able to rest, do retreat, and as such, is doing well.
Thank you for your Continued Support
To all our sponsors and friends around the world, thank you for your continued support in these difficult times. It is thanks to you that we are able to continue to pay our teachers, provide online classes, and reach out to all the mountain villages where our SMD students are currently located.