My name is Junu Dimdung. I am a proud graduate of Shree Mangal Dvip Boarding School (SMD) in Nepal and Shawnigan Lake School in BC, Canada. Unlike many children at SMD who come from the high Himalayas in northern Nepal, I am from a destitute village named Mankawnpur Gadhi in the southern part of Nepal, where there was no electricity, no proper roads, and no sophisticated health care. I have four family members including my parents, my younger brother, and myself.
In this desolate village, I remember how my illiterate mother used to labour hard in a villager's field in exchange for food and vegetables to keep us alive when my father was away from us for three years with no information of his whereabouts. There was one small school for the entire village and seeing other kids with backpacks and uniforms made me wonder what it is like to dress like them and go to school one day. However, I knew that it was impossible for my mother to afford to send me to a school when we did not even have our own house to live in. So, there was nothing to do for me except to follow my mother into the fields, collecting fodder, fetching water from the river, and herding cattle. One of my fondest childhood memories includes sneaking to the villager's field with my friends to steal cucumbers…it was monsoon season and we were in our bare feet which were covered all over with leeches!
Besides labouring in the villager's fields, my mother prepared local alcohol to earn our living. One monsoon day, as I was playing with hot water outside our hut, my dad returned to us with good news. We knew that all those years he was away in search of jobs and luckily he found SMD School in Kathmandu. SMD was very generous to offer him a job and a free education for me. Soon after, I joined SMD, my life began to take a positive turn. Today, SMD still provides free education, healthcare, and shelter for more than 500 Nepali Himalayan children.
SMD not only changed my life. It gave a new life to my entire family. My mother was also provided with a job. During those days, my 17-month-old brother was extremely sick. We did not know what was wrong with him as he would constantly faint, have a high fever and his mouth full of foam. My parents could not afford his treatment as the hospital bills were piling up. So, being illiterate and helpless, the only solution they could think of was to take him to the faith healers. But his health did not improve. Helpless, while witnessing these kinds of health issues, all I could do was to wish that I could do something to help. Soon after, my brother also got admitted to SMD and was provided with essential health care. Therefore, his health improved.
Growing up in an illiterate and impoverished environment, I reflected on the lack of health care facilities that impact many other families like mine who lost their lives especially in the remote areas of Nepal. It takes days to reach the nearest health post as there are no proper roads and transportation. Realizing all these issues, I dreamed to become a doctor one day to help others in need.
With this aspiration, I worked hard at SMD School and soon I graduated from grade 10 with summa cum laude in 2015. SMD goes only up to grade 10 and after graduation, I took a gap year to give back to my school. I volunteered to teach English, Nepali, Math, and Science to the young nuns at one of the nunneries founded by SMD school founder Very Venerable Khenchen Thrangu Rinpoche. I enjoyed teaching a lot. Soon I was amazed to see how much I can do to help others with just my grade 10 diploma and I became determined to seek more opportunities to continue my higher education. During that year, I was given opportunities to apply for several scholarships to study abroad, but I was unsuccessful. So, I took another gap year despite my parents' disapproval and tried for scholarships again while teaching at the same time at SMD. In addition, I also volunteered at a disabled home and orphanage in Kathmandu every weekend. Each of my experiences made me become more confident and strong. Finally, at the end of my second gap year, I was able to get a full-ride scholarship at Shawnigan Lake School in BC, Canada for grades eleven and twelve. I took full advantage of this opportunity and now I have graduated from Shawnigan Lake School, receiving my Dogwood Diploma and the Kaye's House spirit award.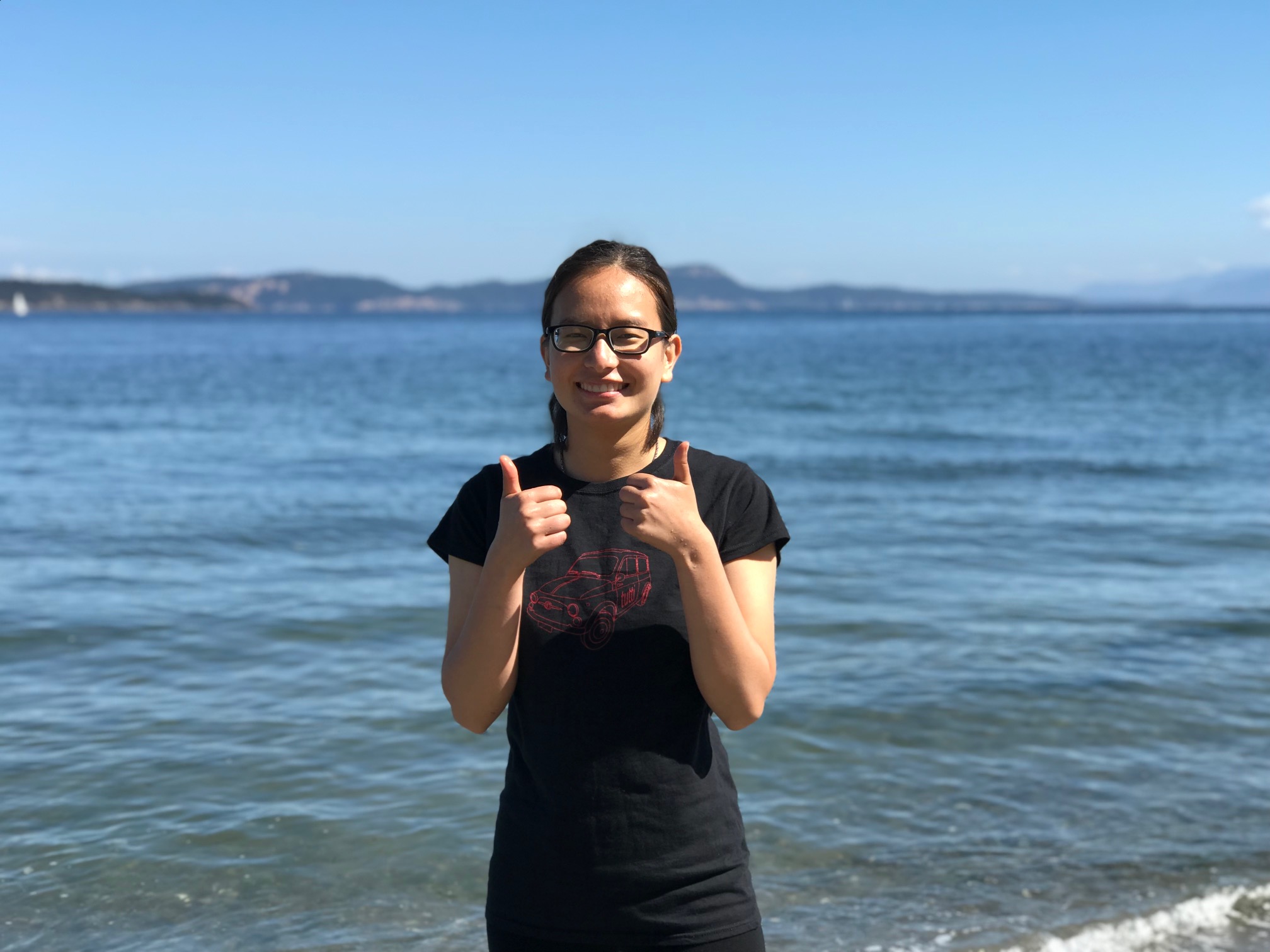 Like SMD, Shawnigan has shaped me into who I am today. With unwavering love and support from my host parents, teachers, sponsors, and my friends at Shawnigan, I have been exposed to many learning opportunities. Such environments challenge me to provide opportunities for Canadian students to learn about Nepali culture. In addition to a challenging academic curriculum, I have learned to swim, jumped off a bridge during Search and Rescue, joined cross country when I had never run before, gave a keynote speech during the Global Goals Conference, and eaten sushi for the first time, including choking on wasabi! Most importantly, my two years of experience at Shawnigan has led me to discover my passion for volunteering in different communities, finding joys in risk-taking, a love for sports like rock climbing, shadowing at hospitals, and a chance to represent my home country during "international week" where I conducted a workshop, teaching about Nepali culture. Shawnigan has provided guidance and support so that I can achieve my dream of attending university and applying for higher studies.
My every achievement so far has been a huge stepping stone to reach my dream of becoming a doctor one day. I got a full-tuition scholarship at Trent University in Ontario to study Biochemistry as a pre-med program as of September 2019. All of these opportunities would not have been possible without my root lama Khenchen Thrangu Rinpoche, the founder of SMD School in Kathmandu. I cannot thank him enough for his enormous love and compassion. With my grateful heart, I will make the best use of my education, wherever I go.
Watch Junu's Keynote Speech at Shawnigan Lake's Global Goals Conference in 2018 

To support Junu's higher education at Trent University, please visit her fundraising page at Help Junu go to University.