This time of year is always bustling with energy at SMD School, and it has been eventful over the past couple of months, to say the least! Here are a few highlights of our activities:
We held our final exams for the year from March 22 to 30, followed by results day on April 5 and a short two-week holiday for the kids. Our founder, Thrangu Rinpoche, was also here from April 5 to 16 for the Annual Mani Droubchen. This is a prayer festival to create conditions of peace worldwide. Rinpoche's nuns and monks returned from all over the world to take part, along with many Himalayan folks. Even though this happened during the break, we still had over 125 kids in the hostel. So together with the thousands of people who attended (we had 3,000 people attend on the last day), our SMD School campus was full!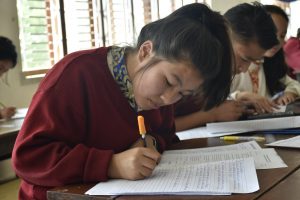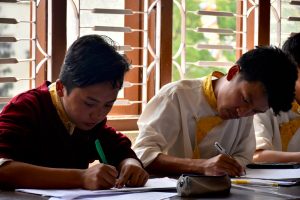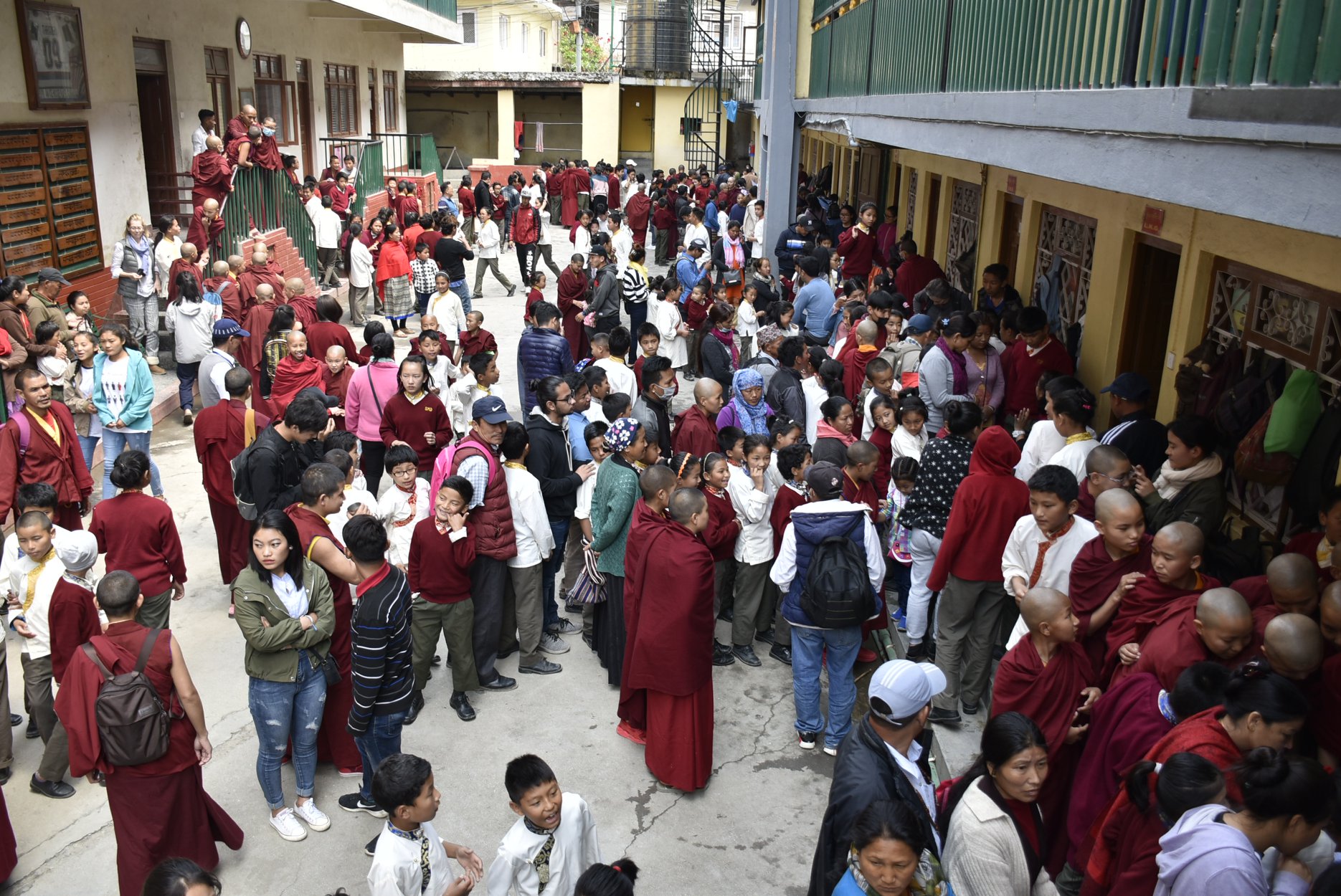 On April 17, we held the Mahakala puja, and on April 16 to 18, Hotel Tibet International was yet again host to our annual teacher training, supported by Teach Nepal. We would like to make special mention of and acknowledge the loss of our beloved teacher, Ghen Pema Gyatso.
The new school year started April 22, after several days of admissions and placement testing, as well as dental camp. We admitted 40 new little kids. Unfortunately, we lost one of our major sponsors who supported 65 students, so we're a bit behind right now and need sponsorships for over 100 students.
Meeting HH the Dalai Lama—SMDers' dream comes true: Thrangu Rinpoche established this school to help the forgotten children of the Himalayas keep their unique culture. One cultural activity SMDers take part in is Lhamo Tsokpa, a dance and music troupe. This year, the LT troupe got to meet His Holiness!
Pilgrimage to Lumbini: Our Class 10s, who have just finished their national board (SEE) exams, went on pilgrimage to Lumbini, the birthplace of Buddha. Their guide this year was Lopen Palden Tashi, our new 'nyerpa' (monk manager). Also accompanying was Pawo Wangchuk, one of the staff at Thrangu Monastery in Lumbini.
Every year, when the 10s finish 'the iron gate' we send them on pilgrimage: big thanks to Debra Ann, the director of Himalayan Children's Fund (the US nonprofit that supports SMD School and Thrangu Rinpoche's projects, including SMD School) and to the generous sponsors who make this possible.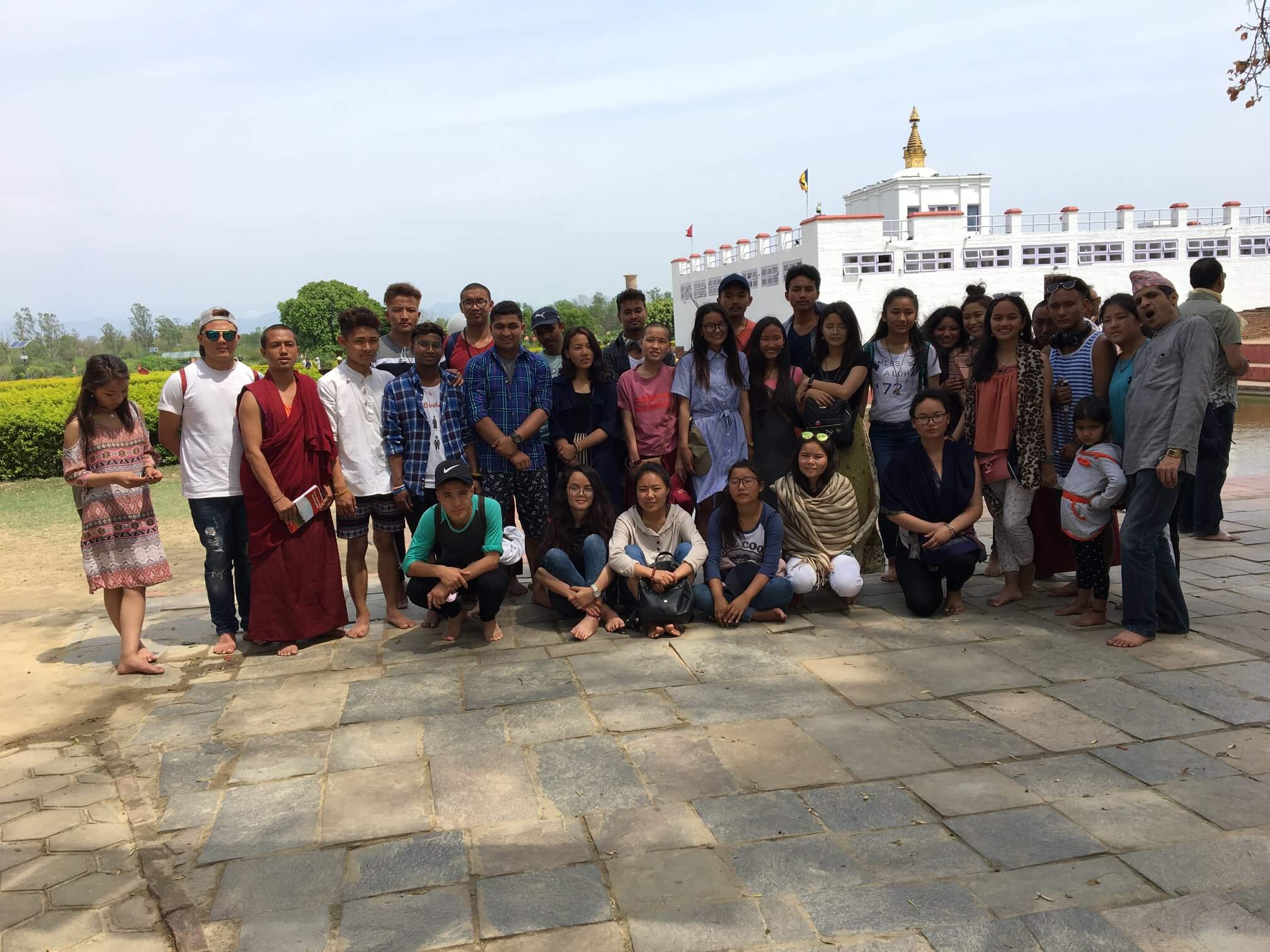 The author of 'Yak Girl', Dorje Dolma, made a presentation to our students about her early years in Dolpo—a very moving presentation. Dorje Dolma aims to get health care into her village, Karang. Her book is available on Amazon.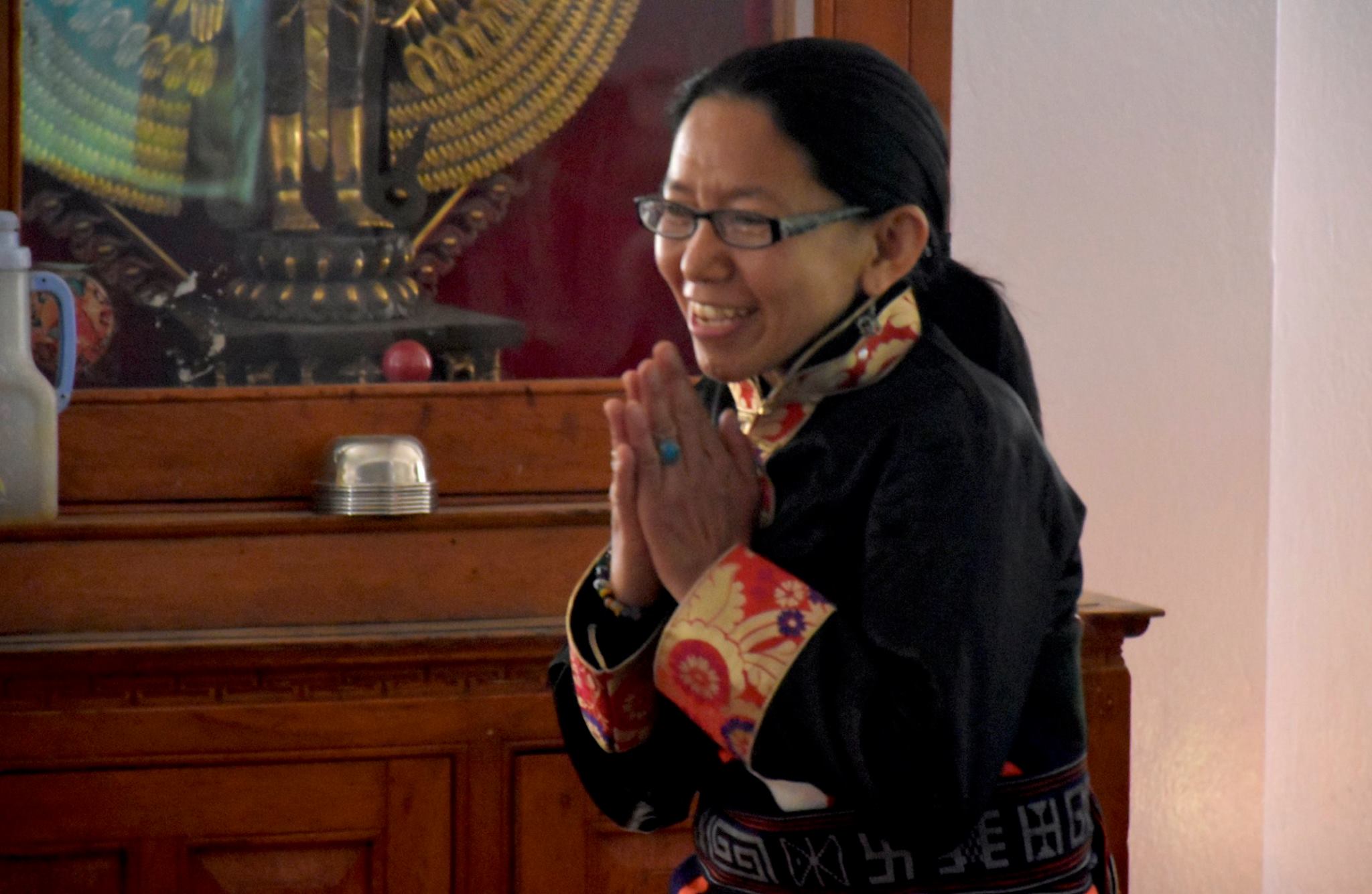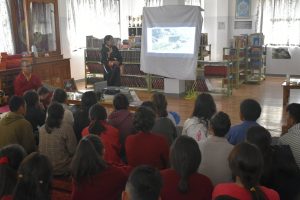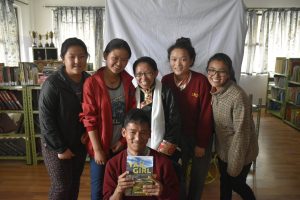 Students from West Island College in Calgary visited twice and donated some great books to our library—big thanks to West Island College!